Wild Smell of Lantana by Papia Ghoshal
Wild Smell of Lantana
by
Papia Ghoshal
Collection of Poems, Bengali
Hardbound, 64 Pages, 92 gms
About:
wild, lantana, poems, papia, ghoshal
---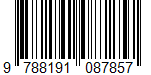 Wild Smell of Lantana is a book that deals with smell and sensitivity of fragile lives of human beings through the lyrical language of words that particularly don't really rhyme to limit their individuality.
It floats to the world of wilderness where freedom of speech is at its best. Lantana is a flower that grows in the wild and has an amazing smell and nectar that attracts butterflies as well as Papia, the poet herself.
Papia's journey to the unknown and facing interesting consequences that journey to difficult situations bring to one self usually, is part and parcel of this book.
Papia has a passion to be the eyewitness to experience what war brings to ordinary people in different parts of the globe. This book travels through the desert politics in the Middle East too, where she travelled by bus recently, alone. This book also talks about the crude reality about the differences between the first and the third world countries where border politics play a significant role. She takes a longer route towards the uncommon path that causes pain to her many times, but the quest to understand the real truth remains embodied.
Publications of Papia Ghoshal:
---